Commercial Property Maintenance Yuba City
Let's start with something that is a little off topic. Say, you have lots of money and you decide to purchase a very expensive car. But what about after making the purchase? You might have heard old people saying there is nothing special in buying an expensive car, the real challenge is of maintaining. The same rule applies everywhere.
You can build a huge complex by spending a good amount of money but your job will not be done by just doing that. A plant only becomes tree when it gets proper maintenance. You cannot expect a commercial property to make money for you without needing maintenance. Do not take this thing lightly. Maintaining a commercial place is not as simple as it looks.
There will be occasional damages in the need of urgent repair. On special days, you will also feel the need of renovating the interior and exterior of your commercial building. Managing everything on your own will certainly put a lot of pressure on your brain. But wait! You can avoid the headache be simply outsourcing everything. Monster contractor is here to help you with your commercial property maintenance Yuba City CA.
Our property maintenance staff in Yuba City knows what it takes to provide your property the maintenance it needs. Our Commercial Property Maintenance Yuba City is ready to help. Call Now (916) 550-4381
We have team of skilled and experience workers who are constantly guided by experts at every point. Our area of expertise not only includes maintenance services but we also deal with construction work like renovation the exteriors and interiors.
When your property needs a professional maintenance, Monster Property Maintenance is your contractor. You can always count on us for efficient progress and high quality workmanship. Commercial property maintenance service in Yuba City, Monster provides exterior and interior general construction, repair and maintenance services.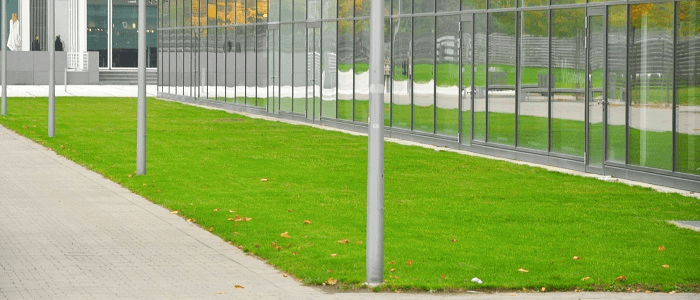 Monster Property Maintenance is your qualified, licensed and insured California Commercial Maintenance Contractor, servicing the Yuba City Metro area. Every building in the world needs occasional repairs. Unfortunate events like vehicle collision, heavy rain, etc. can damage your commercial building. But you do not have to worry about that when the agency that provides best Yuba City commercial property maintenance is here with you. We will do the repair work in a very smooth and efficient manner.
Our Commercial Property Repair in Yuba City provides comprehensive commercial facility maintenance services & repairs through predictive and preventive commercial maintenance programs with day-to-day service. Our trained service techs are skilled craftsman which ensures quality. If you need our fully-staffed, on-site property maintenance service, or a smaller property service, Monster has the solution any building maintenance needs
We are an expert of time bound delivery of services. You just have to call us and specific the time. Our team will do the best to complete the work in the desired time. The secret recipe that our expert uses is called efficient management. We divide all the work in phases. First we listen to your demand. Then we inspect the building and see what can be done. After that our expert presents you with the best plan you can go with. And when, you finalize everything, we start the real work.
At monster contractor, our workers use tested and most advanced tools. Many a times we do the job before the expected date.
In many cases, you would not need to close your commercial marketplace. Our team does not require a lot space to the job. In case of renovation, we properly cover the area so that the dust can be trapped inside. We also take all the precaution to tackle the vulnerabilities and avoid accidents.
Planned Property Maintenance Yuba City
Monster Facility Maintenance & Repair believes in prevention and preparation with regard to property maintenance & we understand the facilities needs from low or high maintenance & planning ahead for every eventuality is required in today's business climate.
Reactive Property Maintenance Yuba City
Monster's reactive commercial property maintenance is providing our clients rapid response 24/7. Our Contract Managers are dedicated to working with you and are always on hand to handle client specific requirements for maintenance.
Commercial Property Maintenance Services in Yuba City
Monster offers a wide variety of property maintenance & repair. If you need the fully staffed, commercial property maintenance in Yuba City, or small property maintenance solutions leveraging our experience for Yuba City building maintenance. Monster's on-site commercial building maintenance service is designed for any large property which requires a full-time, on-site staff of property maintenance professionals. In many cases, our solution best serves most properties of at least 100,000 sq feet with systems critical and needing immediate service from: mechanical, plumbing systems and electrical or general property maintenance.
Monster's commercial property maintenance & repair services are designed for any smaller sites provides a wide scope of work including, electrical, HVAC, lighting, plumbing, preventive maintenance, and high quality inspections.
Monster Commercial Facility Maintenance in Yuba City provides a number of services to keep your building performing properly and looking the best. Monster Commercial Property Maintenance Service will keep your buildings inviting to your employees and customers. As with all services supplied by Advanced, you can expect a quality relationship designed to meet your needs.
Yuba City Property Maintenance Services Provided:
Minor Asphalt Maintenance & Repair
Move In Prep & Vacancy Clean Out
Anti Graffiti Coatings Graffiti Removal & Prevention
Parking Lot Striping Services
Paint & Coating Services - Epoxy's & Stains - Interior & Exterior Painting
Trash Receptacle Replacement
Bumper Replacement & Install
Storm Drain Clean Out
Gutter & Roof Clean Out
Ballard Replacement & Install
Signs Repair & Installation
Concrete Install & Repairs
Hauling Services
On Site Welding
General Maintenance Repairs
Weatherproof Properties
Electrical Repairs
Plumbing Repairs
Install / Repair Furnishings
Monster's Property Maintenance is a Nor Cal's full service commercial property maintenance service located in Yuba City, California. Monster has worked diligently establishing excellent maintenance standards which are unequaled in Yuba City and the industry. Servicing Northern California for years, Monster possesses both the expertise & knowledge to get the work done right & in a timely efficient manner.
Monster specializes in industrial park, office building and shopping center maintenance. Our services are provided 24 hours a day & 365 days a year. The dependability & convenience of Monster's 24 hour commercial property maintenance is clearly the trusted favorite among clients. With our quick response times & our businesses willingness to do whatever it takes has contributed to Monster's success with countless satisfied customers.
Call Monster's Commercial Property Maintenance Yuba City Today! (916) 550-4381
Who is Monster Contractor?
Monster Contractor is a full service General Contractor & Construction Company located in Yuba City. We provide our industrial, commercial & residential clients with premier service and quality assistance located throughout Yuba City. We work hard to provide what seemed to be lacking in late years, a contractor who wants to provide quality service at a fair price. Many of our clients call us back year after year.
Our clients love the personal attention and quality of service. Plus when they know that we are available 24/7 & have a mobile app well that is just the icing on the cake. When we get busy our clients are always happy to wait because they know we are able to provide the quality service they expect of us year after year.
So, why waste any more time. We are different than other agencies in the construction field. Trust of our clients is our USP. This is what makes us the best agency of commercial property maintenance in Yuba City. People believe in us because we take proper care of their needs and requirements. If you haven't used monster contractor before why not go with a company thousands of clients call year after year.