Custom Home Builder Rosemont
Would you like to format your desktop according to someone else's choice? No, right? They why do you let construction agencies decide what is best design for your house? It is certain that you also dream of living in a house where everything is designed according to your ideas. Guess What? It can happen. You just have to call the best custom home builder Rosemont CA. It does not matter, if you are building a new house or renovating an old one, our experts will let you choose everything according to your own needs and choices. Monster Custom Builders is Rosemont's premier luxury homes, new homes, and custom homes builder in Northern California.
The Monster Custom Home design staff brings you our latest exterior and interior design style, specializing as a custom home builder and remodeling. Monster's Custom Home Builder's experienced design staff is capable of remodeling the dream bathroom & kitchen; build the custom luxury home of your dreams. Monster Custom Home Builder will take the vision you have and bring it to reality, while working in your budget. In Rosemont we have most home plans which can be built for $160 per square foot! If you are looking for the fresh approach in custom home building and custom home design.
Whether your remodeling the existing home, or building new home from ground up then Monster Custom Home Builder in Rosemont is the best choice. Constructing a new house or renovating an old one generally costs a lot of money. But this around, you can throw all your worries in a dustbin because best Rosemont custom home builder is here to help you. As we said, you will get the full control over design of the house and our architects will turn your dream into reality. We use a very efficient method of delivering services which remarkably brings down the price. You will not have to spend a fortune in order to get a house of your dreams.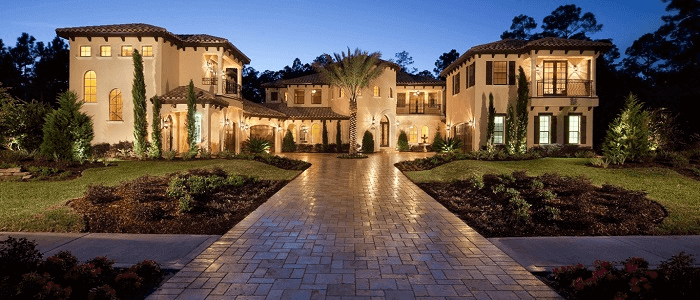 Monster Custom Home Builder of Rosemont is the one of a kind custom builder, offering your "The Complete Custom Home Solution in Rosemont" for everything from to remodeling and building. Our Custom Design provides our clients with everything needed from; cabinetry, kitchen, flooring, appliances, stone work and lighting. Monster's on staff designers provide professional services to assist our clients when developing their personal style for the dream home. Whether your looking to build the new custom home, remodel, Monster Custom Home Builder Rosemont is "The Complete Solution".
At Monster Custom Builders, we understand your luxury and custom home in Rosemont, California is much more than a house. Your custom house is the product of years of hard work. It is where you will share quality moments with friends and family. Monster Home Builders makes your experience building the custom home equally as enjoyable. Our Rosemont Staff has developed our unique process which allows you to transform your dreams into reality. Since 2003 Monster has optimized and created systems which streamlines each and every aspect of custom home building. From your lot analysis, to the design, through every selection, construction & closing…no other Rosemont custom builder has our expertise, systems and talent we provide.
Custom Home Building in Rosemont
Our business is committed to industry leading innovation which results in the building experience as rewarding and exciting as your finished product. The same commitment to excellence and quality which has enabled our staff to become recognized as "Northern California's Best Custom Builder"! It's the primary reason many clients choose Monster for their Rosemont custom home needs.You might be thinking how do we actually allow so much flexibility that lets the clients decide the design of their houses. Well, truly speaking, there is no secret in it. The only difference between our agency and others is just of approach. While other construction agencies make maximize the profits their goal, we tend to be loyal to our clients and help them in the best way possible. Most of the agencies working in the city only allow for limited scope for the clients. This is because they do not spend money on designers and architects. They just go with the same plan over and over again in every type of construction. But that is not the case with us. As the best custom home builder in Rosemont, our goal is to provide most reliable service.
We hire the best designers and architects in order to deliver what a client wants from us. We schedule multiple sessions of interviews between our clients, designers and architects. The very first step that we adopt is taking the measurements. After that our architects design a basic plan based on which designers do their work. Our team of experts also creates a basic blueprint of the house so that acts as a template for future revisions. The designers and architects will keep editing this base blueprint whenever you will recommend any change. Interview just the builders who have a strong reputation in your the marketplace. Get recommendations from business colleagues or friends who recently built a new home in Rosemont, Ca.
You can drive through the new neighborhoods and discuss with buyers of newly built homes you like. Lastly, you can often get a recommendation from your realtor, mortgage banker or local chamber of commerce. Ask every builder for their professional list of references for current subcontractors and suppliers. Contact multiple of the references and inquire about the builder and his operation. Ask about project scheduling, job site organization/housekeeping, and bill payments. Watch for recent changes in labor forces, suppliers or product types. Listen for words like "trustworthy," "professional," and "dependable." Check the builder's banking and insurance references. Although privacy laws limit what you can learn, you can still get a feel for the current financial stability of the builder. Again, watch for recent or sudden changes in the builder's supplier and labor relationships.
Make sure each builder has the necessary insurance coverages, including Workers Compensation on both workers and subcontractors, General Liability and Builder Risk, which protects you from additional costs to rebuild if your home is damaged during construction. Ask for a list of clients for at least the past 2 years. Any builder can give you a selected list of satisfied clients, but to get a true picture of a builder's customer service you have to have access to the full spectrum of clients. Call several at random, or select them by the type of home or neighborhood. In talking with these clients, ask about the builder's performance through all phases of the design and construction of their home. We use the best quality building materials, so that the foundation of the house can be strong. You can be rest assured, the house that we will make for you will remain standing even if other houses around your place lose their war against time.
Who is Monster Contractor?
Monster Contractor is a full service General Contractor & Construction Company located in Rosemont. We provide our industrial, commercial & residential clients with premier service and quality assistance located throughout Rosemont. We work hard to provide what seemed to be lacking in late years, a contractor who wants to provide quality service at a fair price. Many of our clients call us back year after year. Our clients love the personal attention and quality of service. Plus when they know that we are available 24/7 & have a mobile app well that is just the icing on the cake. When we get busy our clients are always happy to wait because they know we are able to provide the quality service they expect of us year after year. Ask any expert, he she will only recommend Monster Contractor. This is because we are the best custom home builder Rosemont. No one is like us. For our team, client is god and keeping the client happy is our priority. If you haven't used monster contractor before why not go with a company thousands of clients call year after year.
---
Monster Contractor of Rosemont is a fully licensed and insured construction company. Weather you you need commercial, industrial or residential construction we'll have the our best journeymen on the project. We have over 50 years combined experience in the commercial construction and industrial construction industry. Property Maintenance like Electrical, Plumbing, Janitorial, Gutter Cleaning, etc. will keep your facility in Rosemont, California running smoothly. Commercial Tenant Improvement in Rosemont is easy with us, apartment building and property owners have trusted us for years to improve the lives of their tenants.
From small projects to new builds we have managed all types of Construction Management projects in Rosemont, California. Retirement homes, government offices and apartment buildings are just some of the Facility Maintenance services we offer. Green Building Construction - Working directly with YGRENE and HERO we can be your ally in energy proofing your property in Rosemont. We have the best solutions, in all aspects of home remodeling and residential Residential Construction in Rosemont. We are a Custom Home Builder from bare dirt to your dream home, we design and build breathtaking homes in Rosemont. Are you doing a Home Remodel? Call to find out how we can save you money on your Home Remodeling near Rosemont, California. Room Additions Kitchen Remodel 
Bathroom Remodel Partial remodel or complete, we can simplify your remodeling experience Rosemont. Foundation Repair Structure failing?
Call Monsters Concrete for a complete estimate and costs to repair. We even have a Home Maintenance  and home cleaning solution, we make ourselves available to the smallest detail. Earthquake Damage Restoration Retrofit and restoration, Fire Damage Restoration mitigation can be expensive if your not familiar with restoration in Rosemont. Insurance Restoration and working with insurance companies is difficult, we simplify the process with our experience. Storm Damage Restoration can happen at anytime of the year, we offer services specialty for each season. Water Damage Restoration from leaks will destroy your home, fast comprehensive repair from Monsters Roofing is the best solution.