Home Maintenance Cameron Park
Is the home maintenance "To Do" list miles long? If this sounds like you, it's time to call Monster Home Maintenance of Cameron Park. Our licensed, insured and professional technicians all have years of experience in different trades, so finishing your "To Do" list only takes one call. Monster Home Maintenance can replace grout in your bathroom to install the fan in your attic, Monster Home Maintenance Cameron Park will tackle both large and small projects on the list. Call your licensed, insured contractor for home maintenance Cameron Park, California today (916) 550-4381. Home Maintenance Cameron Park Starting at $75 Per Man Hour.
Houses are made of wood, concrete and other materials. And like, other materials, these elements are also susceptible to damages. With time, your house will suffer from some damages and if any contractor is saying otherwise, then he or she is lying on your face. Prevention is the best measure that we can adopt to avoid serious damages. But prevention also requires some expertise. You cannot do everything on your own. There will come a time when your wife will ask you to pain the house or your children will request you to build a dog house. Certainly, you cannot deny your family members.
But what if you do not know how to do these types of jobs. Well, do no worry because we offer the best services related to home maintenance Cameron Park. You can always rely us. Be it any kind of need, we are just a phone call away. Even the prices of our plans are lowest in the market and no other agency in the city offers as great customer service as we do. We've been Cameron Park's friendly neighborhood home maintenance service for years but that isn't the only reason to call Home Maintenance Cameron Park Service for your all of your home improvement needs. Monster Home Maintenance Cameron Park will help you in a variety of projects with the home or rental from drywall installation and deck maintenance to faucet replacement and interior painting. In the core, were skilled tradesmen who cover the wide range of large to small tasks. We have a team of really skilled people. Our labors and construction workers are licensed and are equipped with all the expertise that any kind of work will every require. We can do any type of job be it fixing a hole in the wooden roof of your house or building a premium quality house for your newly adopted dog. Do not ever hesitate to call the best home maintenance Cameron Park service provider.
Home maintenance service Cameron Park is easy to put off or neglect, because some tasks need to be a few times a year. If you are not careful, though, you will end up with the house in your neighborhood with peeling paint, overgrown yard, and a long list of expensive repairs you could have prevented. But if you are to busy or forgetful this can become an issue? We've created a home maintenance service for Cameron Park which you can customize to your needs home maintenance.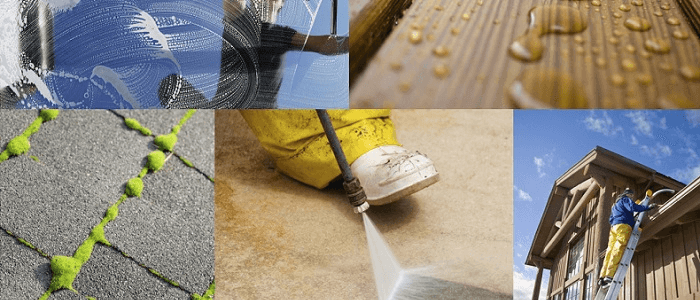 Rental Maintenance Cameron Park
Your rental property in Cameron Park is an important asset but maintaining the home is crucial. With Monster Rental Maintenance Division in Cameron Park you will be assured to receive the highest quality rental maintenance service in California this enhances the property value from here on. Monster's experienced professional staff members know multi-family homes and will provide for any of the major and minor repair needs. High quality service, complete record retention and online monitoring makes owning the rental property much easier! If you want to get highest rentals in the city, then it will be necessary for you to keep your rental house in perfect condition. No one would ever want to live in a house that looks bad or does not offer all the required features. Monster Contractor is always ready to help you in this situation. We can paint your rental house and make it look as sweet as it was just after construction.
Our experts can also install various bathroom and kitchen fittings. We also have a team of qualified electricians who are experienced enough that they can fix any type of electrical circuit. Leaking water from gutter system can damage the walls and if you are unlucky enough then even the foundation of your house. So, do not waste any more and call us right away. In this situation ever second is worth a penny because if it gets too late, you will have to spend a lot of money to get everything fixed. Tenants: Do you live in a rented house? If yes, then it is quite important for you to keep the everything in perfect condition because the owners of rented places always want their property to be in original condition. For any help do consult the agency that provides the best home maintenance Cameron Park CA.
Monster Rental Maintenance of Cameron Park manages some of the most desirable rentals in Cameron Park, California. Our trained staff understands consistently working to better your living. The attention to detail and quality of service are the best way to provide comfortable rental tenants by staying up on the maintenance. Monster's tenants always feel comfortable by knowing 24 hours a day, 7 days a week our tenants are be able to reach their qualified maintenance professional in Cameron Park.
Your Rental Maintenance Tech in Cameron Park will promptly address the maintenance issue to ensure the integrity of your property and safety. Owners: Monster's House Maintenance business provides clients with rental management solutions which help the rental property operate without issues, increasing desirability and enhancing the investment value. This is why our property owners understand we help achieve their rental goals of profitability and property performance. If your properties are single family homes, apartments or duplexes our company will ensure that the property is managed to retain and attract tenants.
 Preventative Services Home Maintenance Cameron Park
Monster Home Maintenance Service of Cameron Park provides proactive service to maintain the condition and life of your rental or home before damages occur costing you additional money. Our goal in Home Maintenance in Cameron Park is safeguarding the home for your family or investment to preserve the long term value and protect your family from any hidden dangers while saving you thousands because you decided to use our preemptive approach. Our Home Maintenance Professionals in Cameron Park provide our customers with the detailed 190 point inspection of the interior and exterior of their home and all for a low monthly service fee. We understand regular upkeep and maintenance of the home becomes time consuming for anyone with a busy schedule. Even when you regularly change the AC filters, the smoke detector batteries and light bulbs, most don't check for internal issues such as loose light fixtures, bad wires, poor railing or dirty coils in the AC system.
Who is Monster Contractor?
Monster Contractor is a full service General Contractor & Construction Company located in Cameron Park. We provide our industrial, commercial & residential clients with premier service and quality assistance located throughout Cameron Park. We work hard to provide what seemed to be lacking in late years, a contractor who wants to provide quality service at a fair price. Many of our clients call us back year after year.
Our clients love the personal attention and quality of service. Plus when they know that we are available 24/7 & have a mobile app well that is just the icing on the cake. When we get busy our clients are always happy to wait because they know we are able to provide the quality service they expect of us year after year. There is a reason why we considered as the service of home maintenance in Cameron Park always tops the list. We put the needs of our clients on top of everything. Solving your problem is our first priority. If you haven't used monster contractor before why not go with a company thousands of clients call year after year.
---
Monster Contractor of Cameron Park is a fully licensed and insured construction company. Whether you need commercial, industrial or residential construction we'll have our best journeymen on the project. We have over 50 years combined experience in the commercial construction and industrial construction industry. Property Maintenance like Electrical, Plumbing, Janitorial, Gutter Cleaning, etc. will keep your facility in Cameron Park, California running smoothly. Commercial Tenant Improvement in Cameron Park is easy with us, apartment building and property owners have trusted us for years to improve the lives of their tenants.
From small projects to new builds we have managed all types of Construction Management projects in Cameron Park, California. Retirement homes, government offices and apartment buildings are just some of the Facility Maintenance services we offer. Green Building Construction - Working directly with YGRENE and HERO we can be your ally in energy proofing your property in Cameron Park. We have the best solutions, in all aspects of home remodeling and residential Residential Construction in Cameron Park. We are a Custom Home Builder  from bare dirt to your dream home, we design and build breathtaking homes in Cameron Park. Are you doing a Home Remodel?  
Room Additions, Kitchen Remodel, Bathroom Remodel & Partial remodel or complete, we can simplify your remodeling experience Cameron Park. Call Monsters Concrete for a complete estimate and costs to repair foundations and other concrete products. We even have a Home Maintenance  and home cleaning solution, we make ourselves available to the smallest detail. Earthquake Damage Restoration Retrofit and restoration, Fire Damage Restoration mitigation can be expensive if your not familiar with restoration in Cameron Park. Insurance Restoration and working with insurance companies is difficult, we simplify the process with our experience. Storm Damage Restoration can happen at anytime of the year, we offer services specialty for each season. Water Damage Restoration from leaks will destroy your home, fast comprehensive repair from Monsters Roofing is the best solution.